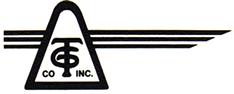 About Us
Founded in 1956, THREAD & GAGE CO., INC. has been a continuing source of precision thread grinding services.
Thread & Gage Co., Inc. has supplied manufacturers in the aerospace, machine tool, medical, instrument, and automotive industries with quality product for 58 years.
Call 815-675-2305 or email tgc@threadgageco.com for a price quote.
We have discontinued our thread grinding operations but continue to distribute precision thread plugs and ring gages, plain plug and ring gages, and special taps.
Some of the companies that we have had the privilege of supplying with quality ground screws, precision gages and taps over the years include:
Miles Laboratories, Bridgeport Harig Products, Collins Radio Company, Perkin-Elmer Corporation, Rockwell-International, Brunner Manufacturing, Brunner Wire Products, JDS Uniphase, Gagemaker Incorporated, Hansvedt Industries, Docutel Corporation, Boeckeler Instruments and Instrument Industries.
Our gages are precision manufactured in accordance with the requirements and specifications as set forth in applicable ANSI reference standards. Dimensions and specifications are updated and changed as new ANSI bulletins or supplements become available.
Calibration of all inspection masters are traceable to the National Institute of Standards & Technology (NIST). Calibration procedures conform to the latest ISO Standards.
Call 815-675-2305 or email tgc@threadgageco.com for a price quote.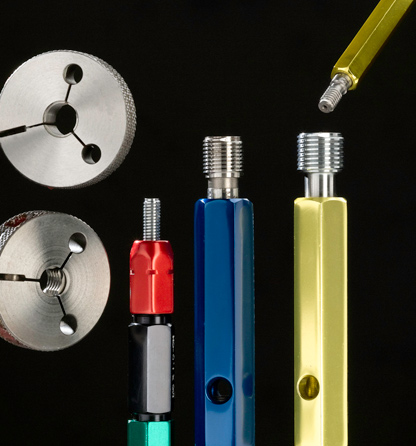 Copyright © 2014 Thread & Gage, Co., Inc